★Exhibition Name:TRUSTECH

★Exhibition Time:26th To 28th ,Nov,2019
★Place Of Exhibition:Cannes, France
★Founding Time:1985 Year
★Sponsor:Comexposium
★Exhibition Cycle:Once Year
Exhibition Introduction:
The French Smart Card Fair is the world's largest exhibition in the field of professional smart cards, security, and identification. It is also a display platform for the world's leading smart card manufacturers and service providers. The first exhibition was held in 1985, and the 2018 exhibition attracted nearly 400 companies from 130 countries including France, the United States, Germany, China, Japan, South Korea, Singapore, Canada, and India. More than 100 companies are new exhibitors from Asia, accounting for 25% of the exhibitors. The number of visitors at this exhibition reached 18,000.
Europe has smart card manufacturers represented by Gemalto, as well as ST, Infineon, and NXP and other smart card chip manufacturers, which has promoted the development of the smart card industry. At present, most countries in Europe are undergoing EMV migration, and the demand for smart cards has greatly increased. The rapid development of industry informationization in the Asia-Pacific region, China, India, Japan, South Korea and other Southeast Asian countries have great demand for smart cards. Among them, China is the largest application market, accounting for almost a third of the global market.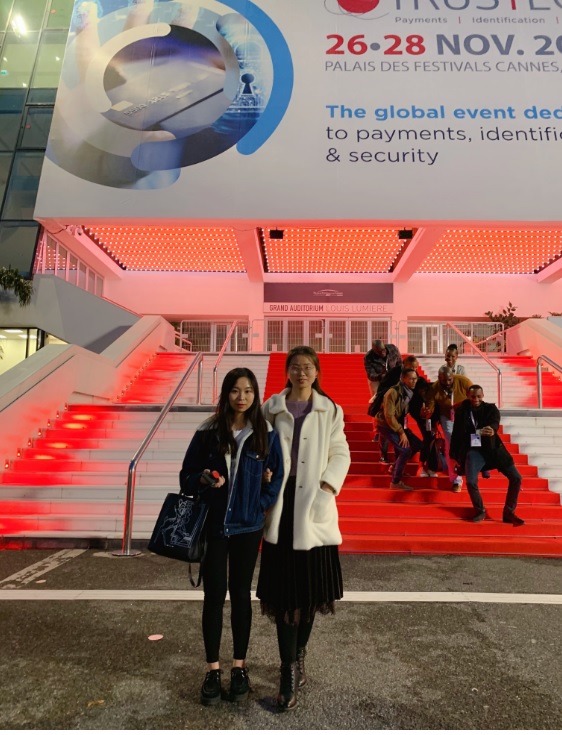 Wenlin Technology sales team attended the exhibition on time, to understand and answer customer needs in more detail, and share the newest upgrade technology of Wenlin laminators, which was highly recognized by overseas customers. This year's exhibition was full of confidence and harvest . The exhibition ended successfully on the 28th, and we look forward to our next meeting.