With the complex and varied global social and economic development situation, government put higher requirements to identity authentication, security and reliability of the financial payment , PC card can meet the needs of various unique anti-counterfeiting design, PC id card material is environment-friendly, physically stable, which can realize the anti-counterfeiting technology,The stable performance of PC card is widely used in the field of high security financial card all over the world.
PC card is kind of IC card, which combined PC material and RADIO frequency identification technology. PC IC card is generally applied in the identity card fields, its unique green non-toxic, degradable, strong toughness, fracture resistance and bending; PC material high temperature resistance, not easy to deformation;And excellent ability to resist stratification, safety and stability;At the same time, PC material has strong adaptability to the environment, and its service life is as long as 15-20 years to meet the needs of the identity card market. At present, PC identity card can be used in schools, driving schools, government and other fields.
The structure of the PC ID card as below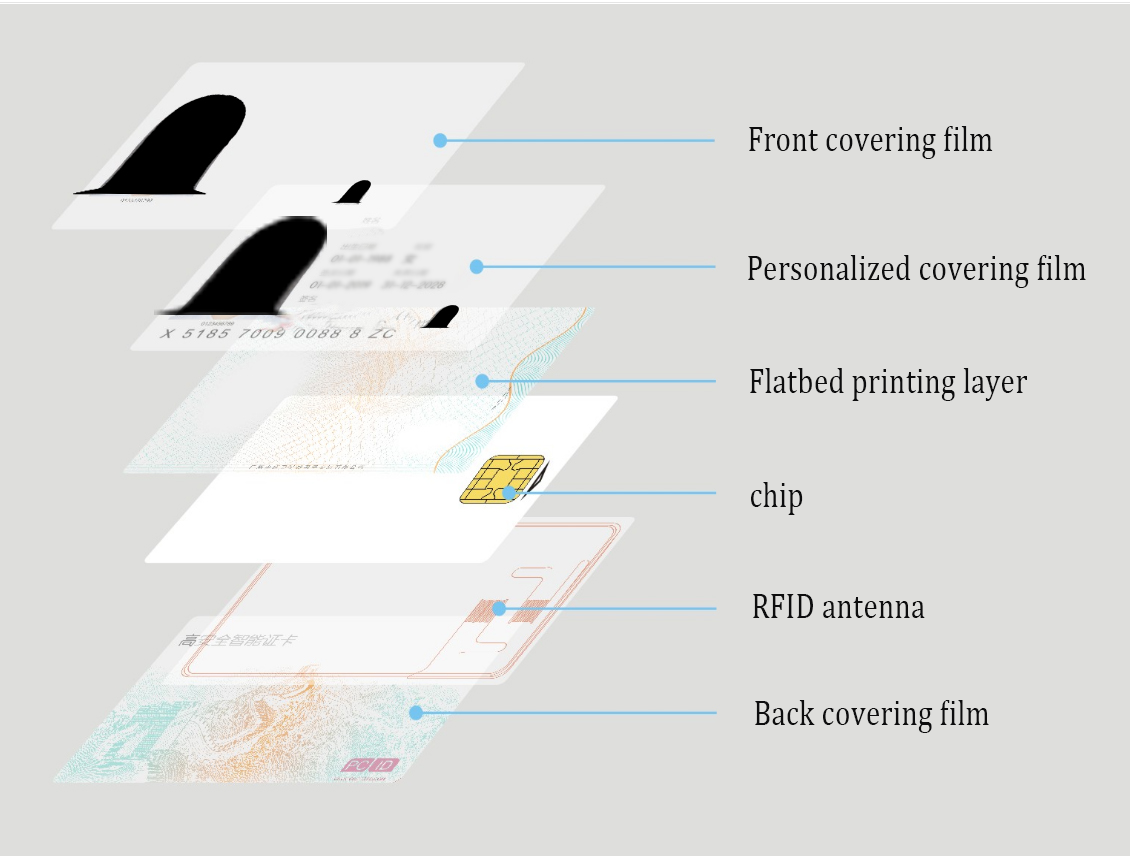 Holographic anti-counterfeiting, grating anti-counterfeiting, double-layer anti-counterfeiting are optional for customers.
Security card printing process diagram as below