Many countries have announced the opening of borders, and the air travel industry is about to usher in a recovery
The 226th press conference on the prevention and control of the new crown pneumonia epidemic in Beijing was held. At the meeting, it was stated that the normalization measures for epidemic prevention and control in Beijing had begun to be implemented. This means that Beijing will restore the order of production and life in an orderly manner. Communities (villages) will set up checkpoints scientifically and reasonably, and remove unnecessary physical isolation, so that checkpoints should be opened as much as possible, and body temperature will no longer be checked, so as to facilitate residents' travel. People from low-risk areas in China and commuters from areas around Beijing will no longer check nucleic acid certificates when they enter Beijing. Parks, scenic spots, historical sites, libraries, museums and other indoor and outdoor cultural and entertainment venues will be opened at a 75% limit.
As the epidemic is gradually brought under control, many countries have begun to open their borders.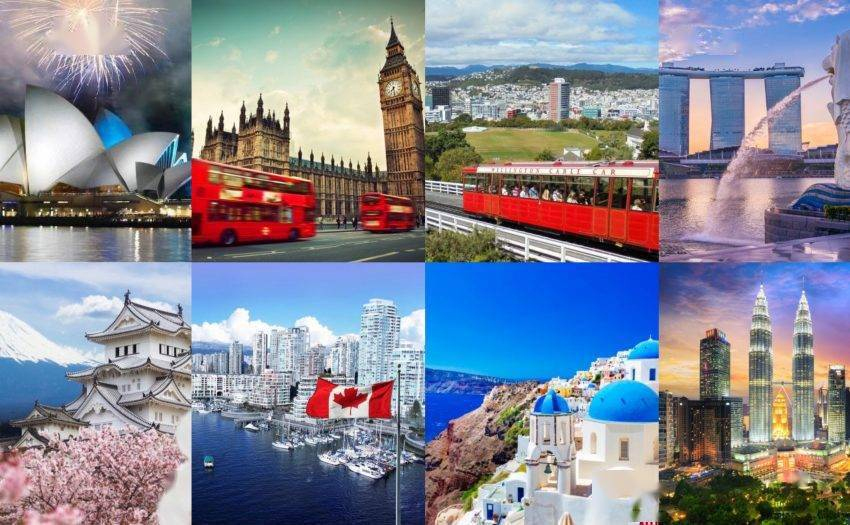 Vietnam fully resumes international tourism.
According to Xinhua News Agency, the Vietnamese government announced on the 15th that it will reopen its borders to international tourists from the same day and fully resume international tourism activities.
Vietnam News Agency quoted Chongqin Ruan, director of the General Administration of Tourism of Vietnam's Ministry of Culture, Sports and Tourism, as saying at a press conference on the 15th,Vietnam has officially restarted international tourism activities, and all international tourists who meet Vietnam's entry and exit regulations and the requirements for the prevention and control of the new crown epidemic will start Entry to Vietnam is possible by land, sea and air. The entry and epidemic prevention regulations are subject to the latest guidelines issued by the Vietnamese Ministry of Health.
According to Chongqin Ruan said, the goal of Vietnam's tourism industry in 2022 is to receive more than 5 million international tourists and 60 million domestic tourists, and the tourism revenue is expected to be 400 trillion VND (about 17.5 billion U.S. dollars). Statistics show that Vietnam received more than 18 million international tourists in 2019, and the number of international tourists in 2020 and 2021 has dropped significantly due to the impact of the epidemic.
On the same day, the Vietnamese government announced a visa-free policy for citizens of 13 countries including Germany, France, and Italy, which will be valid for three years. Since the outbreak of the new crown epidemic, Vietnam has adopted epidemic prevention measures such as suspending the entry of foreigners and suspending international flights, and relevant policies have been adjusted many times. On February 16 this year, the Vietnamese government announced that it has agreed to fully open up international tourism from March 15.
New Zealand tentatively to open borders to visa-free countries from May 2
On March 16, local time, New Zealand Prime Minister Ardern announced a new plan to open the border.
The plan includes opening the border to Australian tourists from April 12; tentatively, from May 2, the border will be opened to tourists from New Zealand visa-exempt countries and other countries who already hold New Zealand visas.
Inbound visitors are required to receive two doses of the COVID-19 vaccine and to provide a negative COVID-19 test report before boarding. Eligible tourists can enter without quarantine.
Qantas and Jetstar will "preliminarily" increase the trans-Tasman return service to 30 times a week. Before Covid-19, Qantas and its subsidiary Jetstar operated more than 170 weekly flights between New Zealand and Australia.
The two airlines will increase flights further in May and June and resume flights to Australia from Queenstown and Wellington. Compared with last year's announcement of the launch of the short-lived "trans-Stassman bubble", the restart of the route is more restrained. At the time, Qantas initially arranged more than 100 weekly flights.
To celebrate the reopening of borders, Jetstar has launched special fares for New Zealanders. Flights to the Gold Coast from Auckland, Christchurch and Wellington to the Gold Coast start from $129 one way in July, plus there are special deals to Melbourne and Sydney.
Qantas said it would continue to offer a flexible flight booking policy, with trans-Tasman flights booked before June 30 (for journeys up to December 31), with unlimited flight date changes, but fare differences may apply.
Philippines eases entry restrictions for foreigners
On March 16, local time, the Philippine government announced that it will further relax the entry restrictions for foreigners from now on, allowing citizens of non-visa-free countries and regions who have fully vaccinated against the new crown to enter. The Philippine Bureau of Immigration said in a statement released on the same day that citizens from non-visa-exempt countries and regions must hold a valid visa, a new crown vaccination certificate, and a nucleic acid negative certificate within 48 hours before departure. Self-monitoring is required for 7 days. Vaccinations are not mandatory for children under the age of 12, but must be accompanied by their parents. In February this year, the Philippines had allowed citizens from 157 countries and territories with visa-waiver agreements to enter the country after they were fully vaccinated.
Local media believe that further relaxation of foreigners' entry restrictions will help the recovery of the local tourism industry. Philippine Tourism Secretary Bernadette Romulo-Pujata said he hopes the policy will attract more foreign tourists and help the tourism industry get out of the plight of the epidemic.
Singapore seriously lacks 117,000 people, will further open borders
Since the epidemic, Singapore's foreign labor force has lost a lot, and the number of job vacancies has hit a new high. It is imperative to reopen the border. From March 15th, Singapore has relaxed social anti-epidemic measures and simplified entry procedures. Passengers entering Singapore from low-risk countries or regions and through the vaccinated channel can conduct rapid antigen testing on their own without supervision and isolation.
According to the latest Labour Market Report 2021 released by the Ministry of Manpower (MOM), although the labour market in Singapore is recovering, the overall unemployment rate has dropped to 2.3% and the unemployment rate of local residents has dropped to 3.1%, returning to the pre-epidemic level in 2019. But the number of job vacancies at the end of 2021 has exceeded 117,000, the highest level since 1998.
New rules for entry into Greece officially implemented
According to an announcement issued by the Greek Civil Aviation Authority, from March 15, passengers arriving in Greece from abroad will no longer be required to fill out a "Passenger Locator Form" (PLF). The new version of the entry regulations also exempts passengers from some countries from the obligation to undergo nucleic acid testing after arriving in Greece.
All travelers from EU member states, countries in the Schengen area, and 35 non-EU countries and regions that have joined the EU Digital Corona Pass (EUDCC) system can be exempted from compulsory testing by presenting relevant health documents when entering Greece. These documents include:
Certificate of vaccination within 9 months, or certificate of vaccination with booster shots;
Proof of recovery from COVID-19 within 180 days;
Negative certificate of nucleic acid test within 72 hours or negative certificate of rapid test within 24 hours.
The 35 countries and regions that have joined the EU digital new crown pass system include: San Marino, Albania, Andorra, Armenia, Vatican City, North Macedonia, Georgia, Switzerland, El Salvador, United Arab Emirates, United Kingdom, Iceland, Israel, etc.
In addition, travelers from the United States, Australia and Canada can also be exempted from compulsory entry testing by presenting health documents issued by the corresponding countries.
People entering from outside the above-mentioned countries and regions, regardless of whether they have been vaccinated against the new crown, can enter Greece with a negative nucleic acid test certificate within 72 hours before arrival or a negative certificate of rapid test within 24 hours.
——This article is excerpted from The Paper