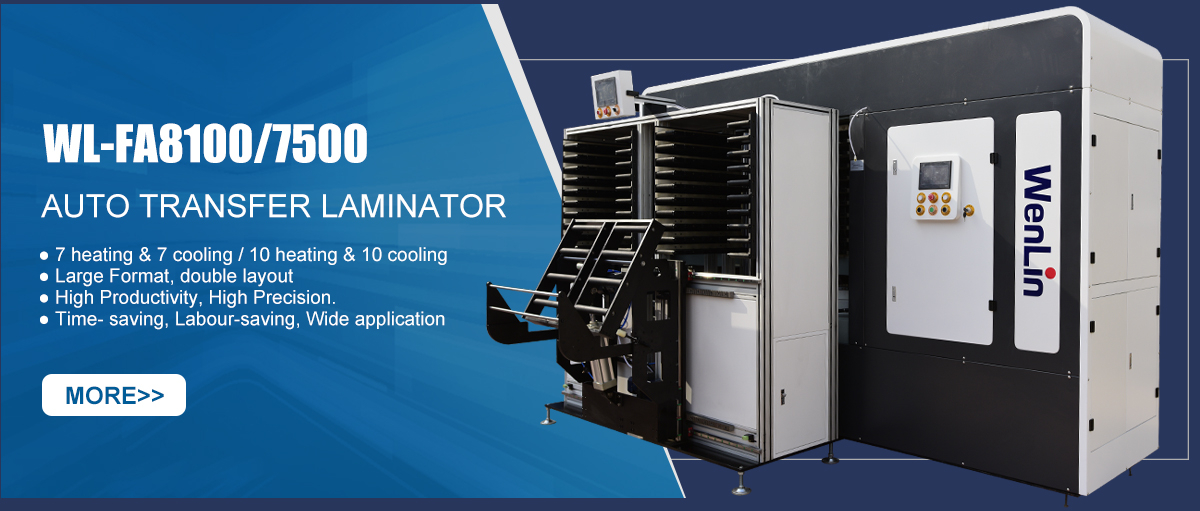 Introduce:
The new generation Plastic Laminating Machine achieves much more functions with automatic transfer materials, time and labor saving, safe and standard production , enterprise maximize benefit,etc. This laminator adopts the newest automatic transferring technology, which makes material transferring more easily and safely, also saves worker labor intensity efficiently.
Features:
● This plastic card lamination machine breaks with traditional designs and realizes automatic material transfer instead of manual transfer, achieving safe and high efficiency working.
● This sheet fusing machine can laminate variours kinds of cards such as second generation cards, payment bank card. Its PLC industrial automation control system & touch-screen display are imported, convenient for operation; With its powerful functions, the software can save several lamination parameters automatically.
Trouble alarm and record functions make the machine more humanized.
● Both heating and cooling tower are made of aluminum alloy, realizing fast heating & cooling functions with non- rusty. The luxury energy saving model with whole sealing design for heating insulation saves energy.
● The ID card maker laminator with 7/ 10 working daylights with much higher productivity.
● With automatic frequency conversion function, high quality imported VFD matched with variable fluid technique, the precision up to ±0.05Mpa.
● With automatic pusher type patented technology, materials can be transferred easily and automatically.
●Wenlin automatic transfer laminating machine series is equipped with feeding and turning device, can realize easy materials disassembly, easy loading and discharging, labor saving, safety and high efficiency. The turning rack can be controlled by PLC to up and down, and move left and right.